Xavi on Dembele, Neymar, Fati, Roque, Yamal, Araujo ahead of Getafe vs Barcelona
Barcelona begin their La Liga title defense on Sunday night. When they meet Getafe at the Coliseum, Alfonso Perez
Barcelona, ​​former champion of Spain Entering the new season after a good pre-season. In which they have won 3 out of 4 games played.
With the latest Barca Vision deal providing financial relief. Blavrana Can also start registering new signings and new signed players. Most expect to register in time for tomorrow's race.
Manager Xavi Hernandez attended his customary pre-match press conference today. and discuss various issues Including the departure of Ousmane Dembele, registration of players and interest in Neymar and others
Looking forward to the game against Getafe. The manager said: "We are stronger, the team is playing well, we expect five defending against very difficult opponents. We will have a very complex competition and we will have to do our best."
on transfer and registration
When asked about his interest in Neymar and the possibility of a transfer, Xabi declined to speculate, saying:
"We are focused on tomorrow's game. We are in the process of registering players. We didn't decide otherwise. We have to concentrate on the game tomorrow."
When pushing Neymar away Xabi remained stubborn again, saying: "There is a flea market until August 31, meet with Getafe tomorrow. So I can't say more. I'm not talking about the market."
in the player registration section He added: "The club is working very hard. We are optimistic We will try to register the majority of players.
"I am 90% sure everyone will register for tomorrow. I more or less know the team that starts tomorrow."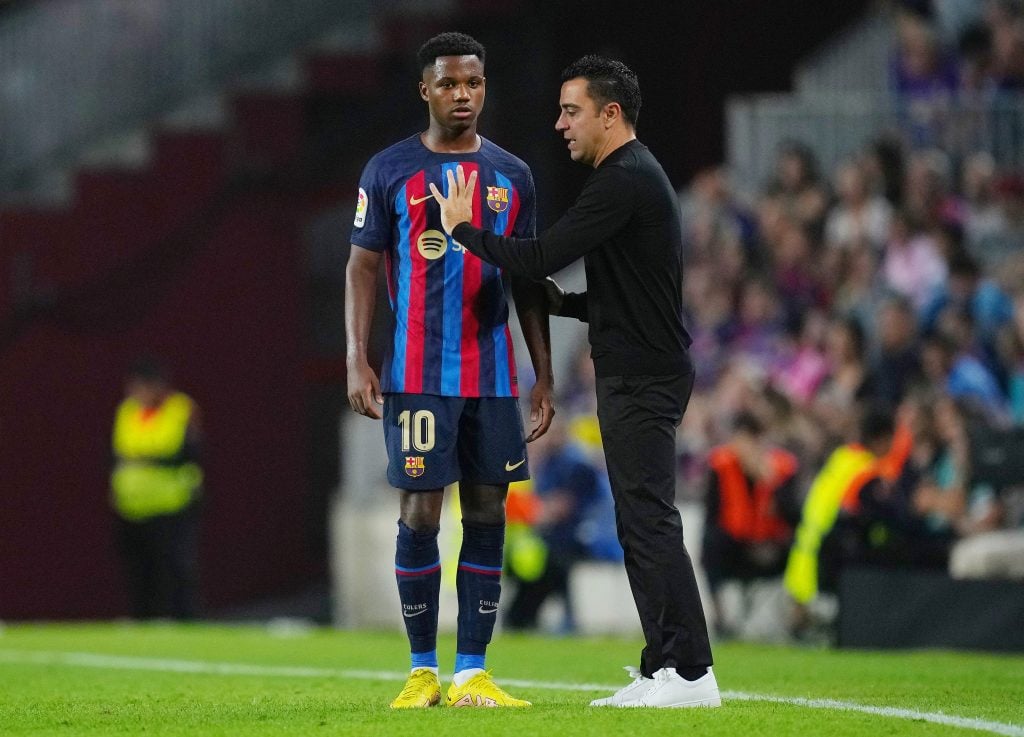 Much has been said about Xavi and his recent remarks about Ansu Fati, with the players understand they are in pain. However, the manager insists he is happy with the Spaniard. But refused to part with the team, saying
"There is a flea market until Aug. 31. I'm happy for Ansu. I don't know why you said I didn't force him. We'll see if he stays. Anything can happen."
Barcelona are in the market for a new right-back and another defensive midfielder. And Xavi stressed that both positions need reinforcements, saying:
"We want both. We strengthened well with Gundogan. We got Abde back. We have players who can play offensively. But we need both. A player who can play both on the wing and on the inside."
When asked whether he prefers attacking or defensive right-backs, Xavi replied: "They know my priorities very well. And together we will decide what is best."
Dembele's departure was a big deal for Barcelona. And Xabi expressed his disappointment with this. At the same time, it aims to delve into the opinions of French people about joining PSG because of their 'great project'.
"I can give you an assessment since I came here. We bet on him and it was extremely disappointing. We really want him here and we have a great project." Xabi said
Regarding the possibility of signing Vitor Roque this summer, Xavi said: "In principle He will join in January."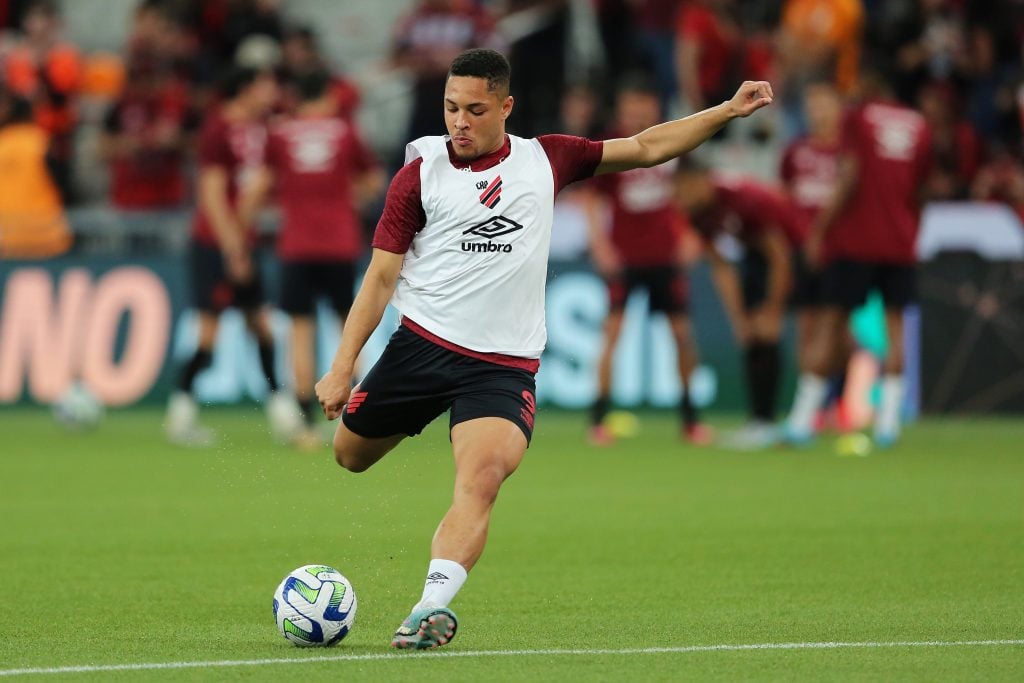 There has been some buzz about Marcos Alonso being sold on the market this summer. When asked about the veteran defender, Xavi replied:
"I can speak to you the same way I did to Ansu or anyone else. There is a market until August 31, everything is open, anything can happen."
About Getafe, young players and fitness updates
The 43-year-old also responded to the Getafe manager's comments earlier this week. when he said barcelona pick It is too late that
"I agree with him. He was very respectful. And football has changed. It has become more physical, but our DNA hasn't changed. We have a clear countermeasure. That's possession.
As for the game against Getafe, he added: "Of course it will be difficult for us against Getafe. Getafe under Bordallas is always difficult.
The manager also spoke of two of the club's young talents, Lamine Jamal and Fermin Lopez, claiming they were both doing well in pre-season. But their minutes depend on them.
"It will depend on their development in training and matches. We are very happy with Lamine and Fermin. They had a great pre-season. And the role of the player depends on them. It depends on them." Xabi said
Expanding further on Yamal, he adds: "He rarely loses the ball. Now he always makes good decisions even at such a young age. He is a very mature player even at 16."
An update on the fitness of defenders Andreas Christensen and Ronald Araujo, he added: "In principle they will be available They have some discomfort. But if everything goes well They will be ready."
Source: Sports World
#Xavi #Dembele #Neymar #Fati #Roque #Yamal #Araujo #ahead #Getafe #Barcelona