FEATURE: A 15-minute conference to wrap up 180 years of horse racing in Singapore.
The 100th Singapore Gold Cup in October 2024 marks the end of the city-state's horse racing season. Because only one racetrack will be closed for renovation
The government's decision in June came like a bolt of lightning to horse trainer Mahadi Taib.
Mahadi said management of the Singapore Turf Club, which runs Kranji Racecourse, the third in its 181-year history, had told him and other horse trainers to do so. It was immediately learned during a meeting on 5 June that the club would close and that the land leased from would be restored.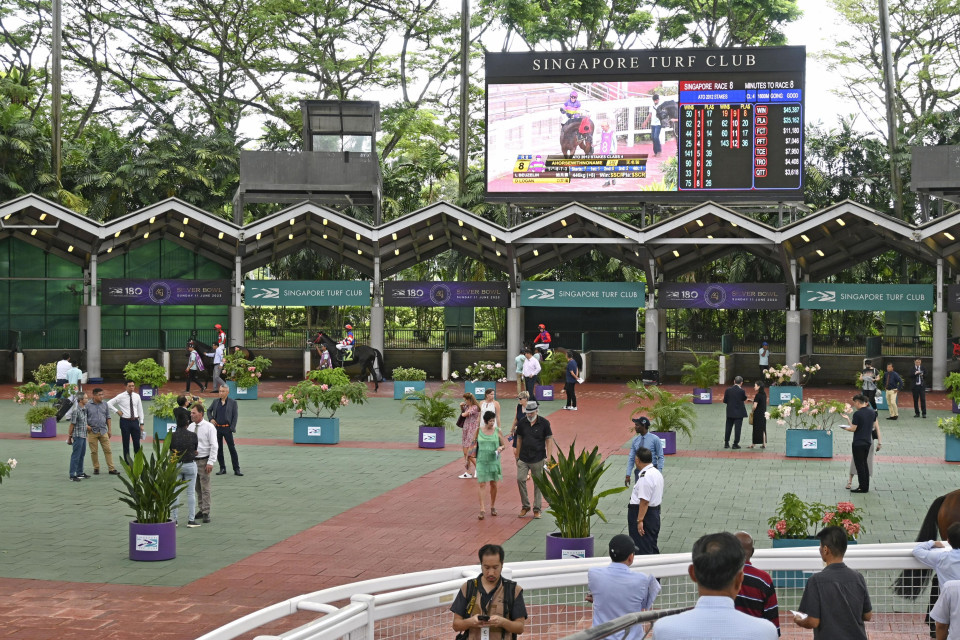 Photo showing stables at Singapore Turf Club in Singapore in June 2023 (Kyodo).
"One hundred and eighty years of mercy, but the meeting lasted 15 minutes," Mahadi said.
"Everyone is sad, we don't know where our direction is," said the 52-year-old, who has been importing horses in recent months to revitalize business after the COVID-19 pandemic.
The club is owned by the Tote Board, a statutory board under the Ministry of Finance. It will cease operations after the Singapore Gold Cup on October 5 next year.
After the race, around 700 horses will be sent abroad in batches until March 2026, according to government data. And the land will be returned to the state in March 2027.
The government, which owns most of the city-state's land, has said it plans to use the area for public and private housing. amid increasing demand from young couples and foreign buyers. after construction was delayed during the pandemic
Singapore, which said it was studying other possible uses for the site, including leisure facilities. It has sponsored spinners such as two casinos opened in 2010 and Formula One racing opened in 2008.
Indranee Rajah who served as second minister in the Ministry of Finance and the Ministry of National Development. Said at a news conference in June that the decision was difficult but necessary.
"As you know Singapore is a limited area. And we need this land for other uses," Rajah said.
Spread across 124 hectares of Kranji Racecourse in a quiet, leafy area on the northern outskirts of Singapore. Built at a cost of S$500 million ($372 million) and opened in 1999, it sits between a World War II cemetery and a semiconductor wafer manufacturing park.
Singapore Turf Club, the first horse racing club in Southeast Asia. It was established in 1842 during the British colonial era.
Queen Elizabeth II of England is known for her love of horse racing. He visited the club's second racecourse in 1972 and the current Kranji Racecourse in 2006. The annual Queen Elizabeth II Cup was launched in 2006. . 1972
Singapore's decision to end horse racing has shocked and devastated many trainers, owners and fans.
Michael Clements, President of the Association of Racehorse Trainers Singapore, said: "It was a big surprise for us. no negotiations between the government and the club" before the announcement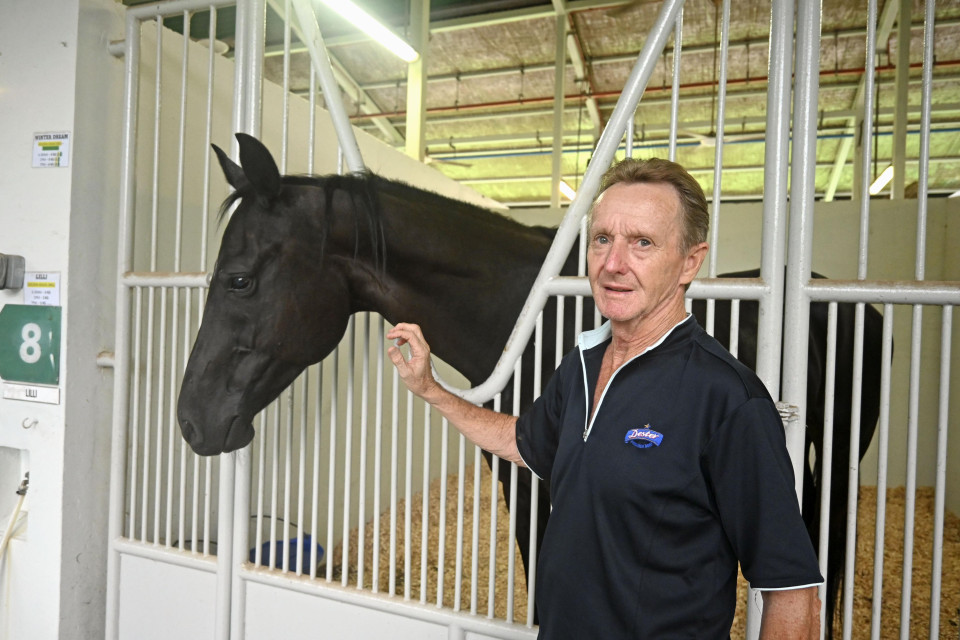 Steven Burridge, member of the Association of Racehorse Trainers Singapore, photographed in Singapore in June 2023. (Kyodo)
Australian horse trainer Steven Burridge, 68, who is a member of the association, said: "Government wants to take back the land, fair enough, but they should have done better with a 10-year plan, 10-year downsizing."
The closure of the racecourse will affect livelihoods. Not only the 350 staff employed directly by the Singapore Turf Club, but also approximately 350 others working under approximately 24 trainers, including 30 jockeys.
Sugumaran Kerishnan, a 52-year-old track manager who has worked with the club for 13 years, said he was ready to move abroad in search of a job related to his experience.
The club's horse trainers from Australia, England, Japan, New Zealand, South Africa and other countries. Have negotiated with the club's management to mitigate the impact of the closure. Including making sure the rest of the race continues amid the exodus of workers.
News of the club's closure comes as revenue from horse racing betting falls over a decade from 20 percent to 8 percent of total revenue for Tote Board, which also manages lottery funds and casino taxes.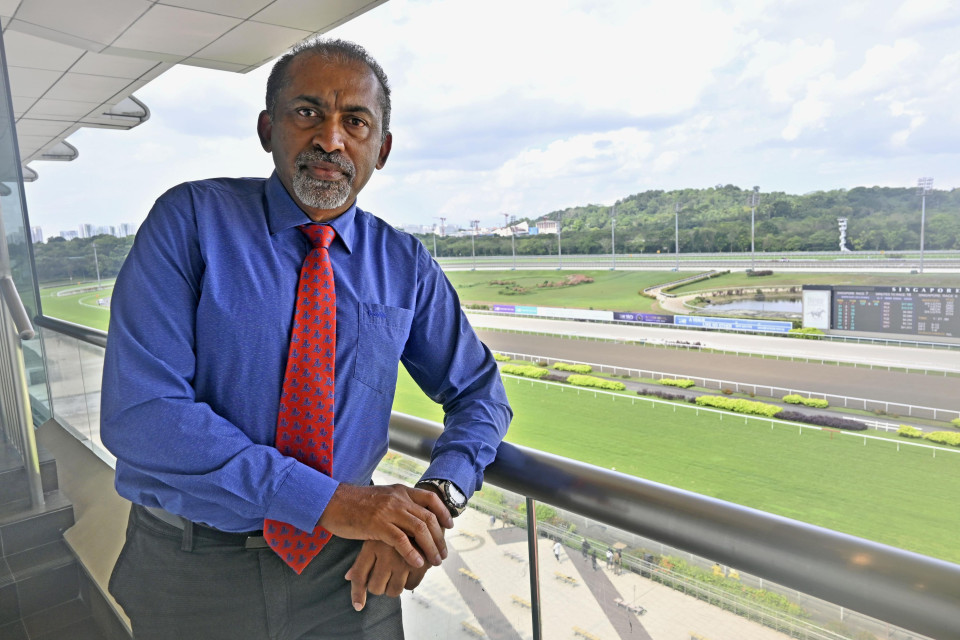 Sugumaran Kerishnan, track manager with the Singapore Turf Club for 13 years, photographed in Singapore in June 2023. (Kyodo)
With about 550 tournaments per year, the average attendance dropped from 11,000 in 2010 to 6,000 in 2019, and about 2,000 after the pandemic. according to government data
Tan Kian Seng, 65, a retired cook and regular weekend racer was among the spectators at Kranji Racecourse last Sunday.
"This news is very sudden," he said. "I like coming here because it doesn't cost much other than the S$6 entrance fee."
"We're all the money generation here. For us, it's the cheapest recreation around. But we won't have anywhere else to go after this."
Cadence Wong, an online petitioner urging the government to reconsider the ruling, said Singapore should conserve horse racing as it is an integral part of its national identity. The petition had garnered 3,200 signatures as of early August.
"It must be a great shame for Singapore to lose its reputation on the world stage and for sport that creates jobs and entertainment for the masses," petition signator Keith Power wrote on its website.

#FEATURE #15minute #conference #wrap #years #horse #racing #Singapore